Wellston, Ohio Long Term Care Insurance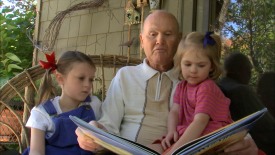 The cost of nursing home stays and elderly care is continuing to rise, outpacing the "cost of living" index. If you plan now, you can provide yourself and your family the coverage to protect your assets and maintain financial security later in life.
In general, if you can't perform your daily activities because of an impairment as a result of chronic illness or disability, you will need long term nursing care. This includes the assistance you would need if you were unable to take care of yourself for a long period of time. However, some people who need help with these daily activities may only need them for a few months.
Long Term Care Insurance in Ohio
Do I need long-term care insurance?
Typically, don't rely on Medicare if you're over 65. Health insurance rarely pays for the cost of long-term care and Medicare doesn't cover custodial care(help with eating, bathing, walking etc). Medicaid is a program that pays for the medical and long-term care expenses for poor people, so if you are in that situation, you may not need long-term care insurance because your state's program may pay for your long-term care expenses.
If you realize that you may not qualify for Medicaid and won't have the financial means to cover all your expenses, long-term care insurance offers peace of mind for you and your family.
Some experts have given tips to help you decide whether to purchase long-term care insurance. Long-term care insurance may be a good fit for you and your family if the following describes your situation.
You can afford the cost of the monthly premiums and can still afford the cost if there is a increase in premiums in the future.
Your assets average more than $80K and your annual income averages around $25K.
Most companies will only write long-term care policies for individuals between ages of 40 and 84 who are in good health.
These are only guidelines and not rules for obtaining long-term care insurance, and you will need to consult your agent on the policies details and requirements. We offer Long Term Care insurance in Ohio.